Taste Scoring
★★★★★  Cooking time: 95 minutes, Preparation: 10 minutes + Hot Cook: 85 minutes
---

Ken
This time, I decided to try making borscht, which I had been meaning to make for a long time but had never done so. It was the first time I've ever had this dish, and it was so delicious that my wife Mickey and I finished off all the four servings, making us pretty full. But it's a dish I'll be making again soon!
The recipe takes 1 hour and 25 minutes to complete after closing the lid of Hot Cook. That is quite a long time, but the preparation itself is very easy and quickly done. It doesn't take long to chop the ingredients since you can just cut them into chunks.
The hardest part was finding the main ingredient, canned beets.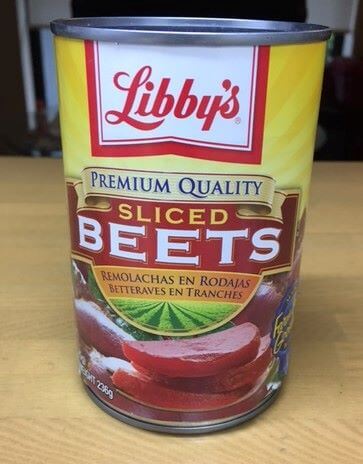 I couldn't find them at some of the supermarkets where I usually shop, and this was the main reason why I hadn't made borscht until now.
It was a holiday weekend, so I went t to" KALDI," a store that sells many foreign foods. I had not been to the store lately. But then I found that KALDI had canned beets on their shelves.
When I opened the can, I was a little surprised at the bright purple color of the beets. It looks like a Japanese turnip sliced into rounds.
リンク
The best way to season your food is to apply Ms. Kazuyo Katsuma's salt method.
Don't use consommé, but use only salt to bring out the flavor of the ingredients.
How to use salt and how to calculate the amount is simple. Use 0.6% salt of the ingredients you are using.
First, measure the "weight" of the ingredients (meat, vegetables, and water) that you will put into the Hot Cook inner pot.
The total weight of all the ingredients used in this borscht is about 1,500 grams. This is the total weight of the beef, all the vegetables, and 1/2 can of beets and canned tomatoes.
Once you know the weight, use a calculator to multiply the weight by 0.006 and use the calculated amount of salt.
Amount of salt to use Equation = (weight of ingredients X 0.006)
In the case of this Borscht, = (about 1,500g X 0.006) = about 9g
In other Hot Cook articles, I've written about Ms. Kazuyo Katsuma's method of limiting the amount of salt, and the salt method never failed me! So please give it a try!
WHAT IS HOT COOK?
Hot Cook is Japanese popular cookware, waterless automatic cooking pot series, made by SHARP. Just put the ingredients in the pot and press the switch to automatically prepare a variety of dishes.
HOT COOK 1.6L size (for 2-4 people), Latest model with a fluorine-coated inner pot  

リンク
This article introduces recipes using the Hot Cook, which has become an indispensable part of our home.
Hot Cook Recipe [Borscht] One Point Advice
It is definitely better to add sour cream for the finish. The sourness gives it a different taste.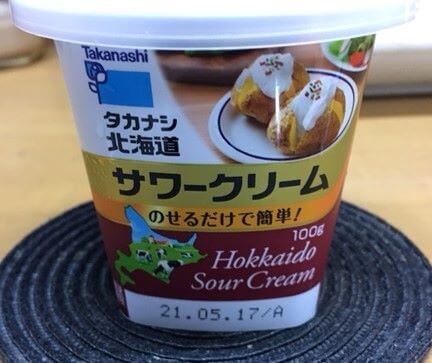 Hot Cook Recipe [Borscht] Ingredients: 4 people
– Ingredients
Canned beets: 1 can (about 425g)
Canned tomatoes:1/2 can (about 200g) <chopped is recommended>
Beef (for curry/stew): 250-300g
Beef for curry/stew is relatively inexpensive and can be cut into pieces for convenience.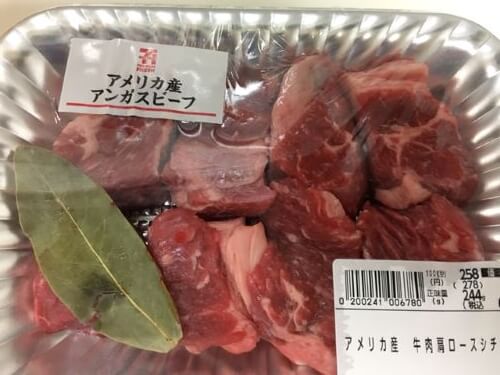 Potato, cut into desired size: 1 piece (large one)
Carrot, roughly chopped: 1 carrot
Cabbage, roughly chopped: 1/8 piece (about 100g)
Onion, cut into wedges: 1 piece
Garlic, crush with a knife: a clove
– Seasoning
Butter: 20g
Bay leaf: 1 leaf
Pepper: a little
Salt: about 9g
The salt should be 0.6% of the total weight of the ingredients in the pot.
In this case, the total weight of ingredients was about 1500g, so I used about 9g of salt (1500g X 0.6%).
– Finish
Sour cream: as much as you like (more is recommended)
Hot Cook Recipe [Borscht] How to make
STEP 1:Prepare ingredients
Cut all the ingredients into bite-sized pieces of your choice.

Crush the garlic with a knife.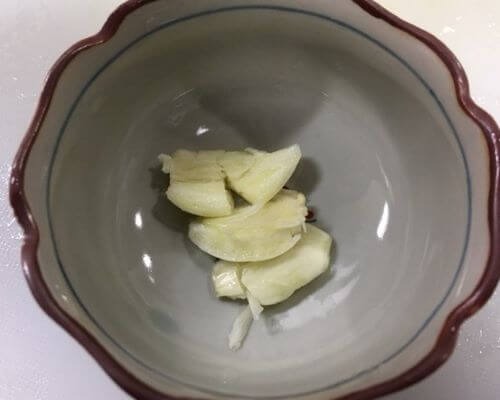 STEP 2:Put all ingredients in the Hot Cook inner pot
First, put the vegetables and garlic into the pot.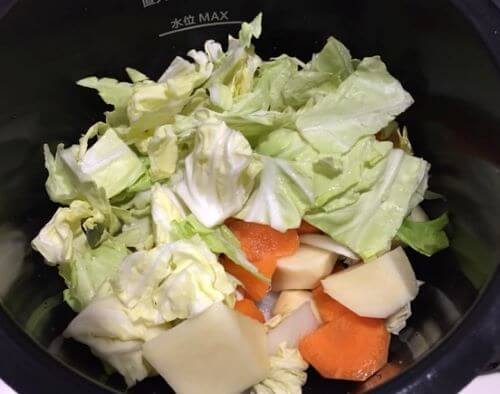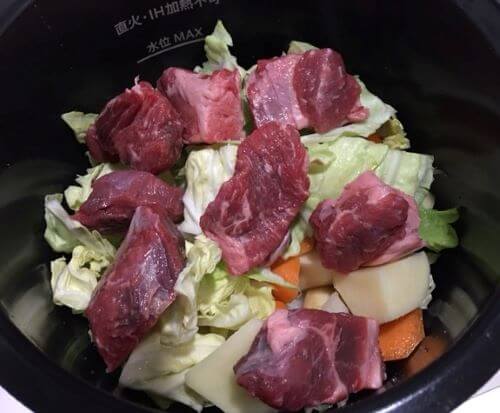 Add the can of beets with all the juice.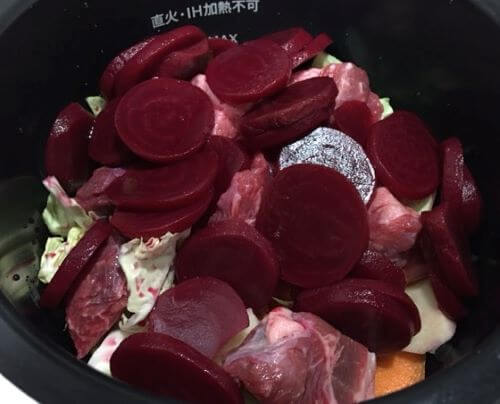 Add half a can of canned tomatoes.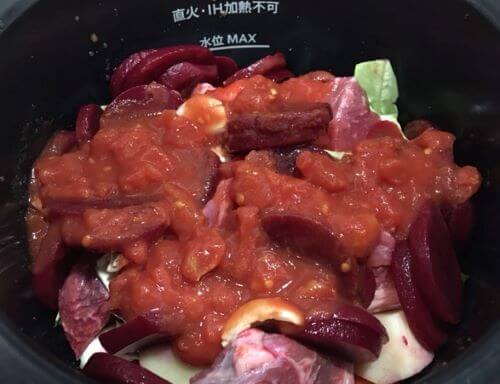 Add the butter, bay leaves, and pepper.
Finally, add 9 grams of salt.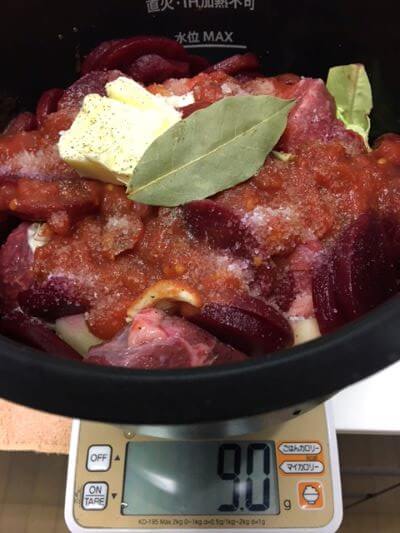 STEP 3:Press the cook menu button
Select a menu => Search by category => Curry/Stew => Borscht => Start cooking => Start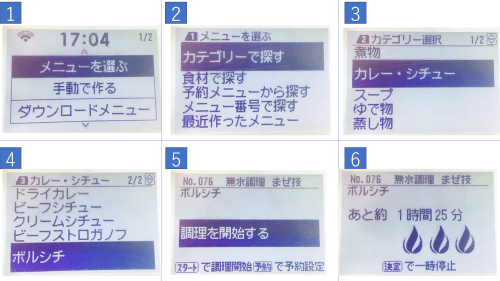 STEP 4:Complete!
When you hear the finishing chime, open the lid, put it on a soup plate, and finish with sour cream to taste.
That's what I call one of the three best soups in the world! It's delicious and goes well with wine. Of course, it's good with bread, but it also goes well with white rice.
This means that I have made Tom Yum Kung and Borscht, two of the three major soups, in our Hot Cook.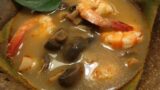 Hot Cook Recipe [How to Make Tom Yum Kung (Thai soup dish)]The world's three best soups, spicy and sour!
It is made using commercially available Tom Yum Kung soup paste. It's easy and can be cooked in a very short time, and the classic Thai soup is ready to eat! T...
Next, I will try to make "Bouillabaisse" sometime in the near future.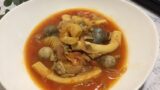 Hot Cook Recipe [How to Make Bouillabaisse] A great soup, full of the seafood flavor!
It is a delicious soup full of umami flavor from the seafood. I used frozen and canned ingredients to save money, but no problem at all! The soup was simmered ...
Finally, since borscht uses only half a can of stewed tomatoes, I recommend making tomato risotto with the remaining half.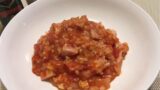 Hot Cook Recipe [How to Make Tomato Risotto (Revised)] Using Wajima sea salt recommended by Ms. Kazuyo Katsuma!
I bought "Hot Cook," an automatic cooker, about a year ago, and the first dish I made was tomato risotto. You can easily cook and enjoy authentic riso...
HOTCOOK 1.6L size (for 2-4 people), Latest model with a fluorine-coated inner pot  

リンク
HOTCOOK 2.4L size (for 2-6 people), Latest model with a fluorine-coated inner pot  

リンク