Taste Scoring
★★★★★  Cooking time: 30 minutes, Preparation: 10 minutes + Hot Cook: 20 minutes
---

Ken
This recipe does not use any oil, but it tastes just like pan-fried real Chinese food. The sweetness of the miso paste and the spiciness of the bean sauce make it so delicious that we can eat lots of vegetables. It is a diet dish that will give you a lot of energy!
In just 20 minutes, even hard vegetables such as cabbage cores, bell peppers, and carrots can be cooked to a moderate, easy-to-eat consistency.
When adding the meat to the Hot Cook inner pot, the key is to spread it out while breaking them up with your hands.
If you use a spoon to spread the pre-mixed seasoning over the meat, the meat will not clump, and the seasoning will soak in.
If you are using cabbage with much water, such as spring cabbage, you may want to use more potato starch to thicken the mixture.
The official Hot Cook recipe uses cabbage and bell peppers as ingredients, but you can also use eggplant, carrots, red bell peppers, or other vegetables cut into bite-sized pieces and added to the pot to make a vegetable-filled Hoicoro.
But if you add more vegetables than the amount indicated in the recipe, you may need to add a little more miso.
This is a dish that will satisfy even those on a diet!
WHAT IS HOT COOK?
Hot Cook is Japanese popular cookware, waterless automatic cooking pot series, made by SHARP. Just put the ingredients in the pot and press the switch to automatically prepare a variety of dishes.
HOT COOK 1.6L size (for 2-4 people), Latest model with a fluorine-coated inner pot  

リンク
This article introduces recipes using the Hot Cook, which has become an indispensable part of our home.
Hot Cook Recipe [Pork and Cabbage Sauted with Spicy Miso (Hoicoro)] One Point Advice
Make sure to coat the pork with potato starch. It will thicken with the water from the vegetables.
Hot Cook Recipe [Pork and Cabbage Sauted with Spicy Miso (Hoicoro)] Ingredients: 2 people
[A] Meat
Thinly sliced pork belly (cut into 2 to 3 cm pieces): 150 g
Potato starch: 1 tablespoon
[B] Vegetables
Cabbage, roughly chopped: 300g
Green pepper, cut into pieces: 2 pieces
Garlic, thinly sliced: 1 clove (you can use a jar or tube type)
If you like, you can add eggplant, carrots, red peppers, etc. cut into bite-sized pieces.
[C] Seasonings
Mix together beforehand.
Red miso paste: 1.5 tablespoons (you can also use regular miso)
Sugar: 1 tablespoon
Soy sauce: 2 teaspoons
Soybean paste: 1 teaspoon (if you like it spicy, increase the amount of soybean paste)
Sesame oil: 1 teaspoon
Hot Cook Recipe [Pork and Cabbage Sauted with Spicy Miso (Hoicoro)] How to make
STEP 1:Prepare ingredients
Sprinkle potato starch on the pork belly of ingredient [A].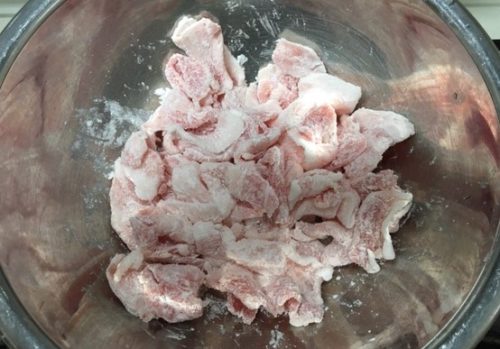 Cut the cabbage into chunks of about 2-3cm.
Cut the bell pepper into small pieces if you don't like it, otherwise roughly chop it into chunks.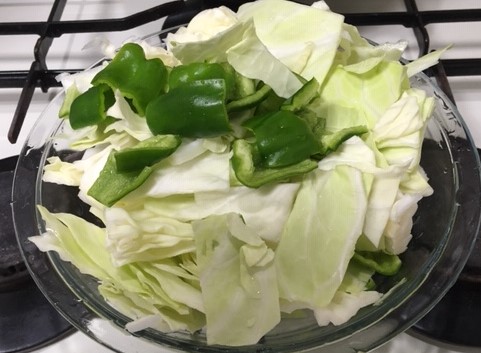 Mix the seasoning [C] in a small bowl.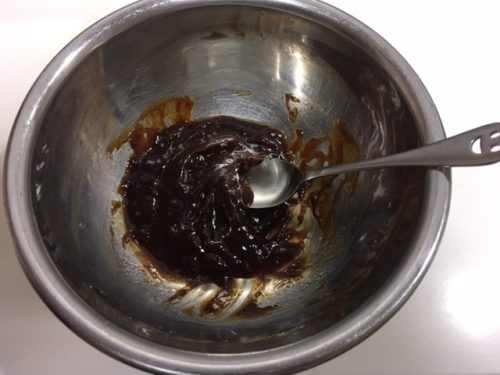 STEP 2:Put all ingredients in the Hot Cook inner pot
First, put half of the vegetables [B] into the pot.
Next, add half of the potato starch-coated pork, spreading it out as much as possible.
Add all of the seasoning [C] that you have mixed together on top of the spread-out meat.
You can use a small bowl to stir the seasoning well and spread it over the meat with a spoon.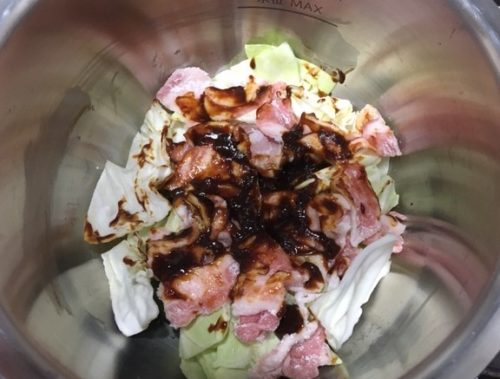 Next, add the rest of the vegetables.
Finally, add the rest of the pork and all the garlic.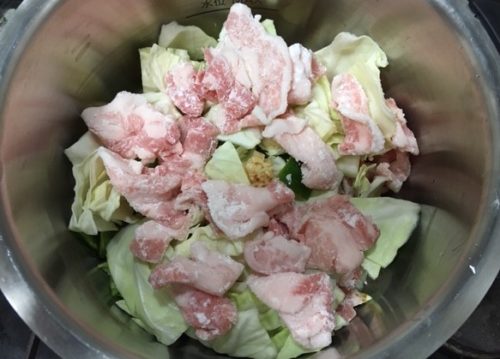 STEP 3:Press the cook menu button
Select a menu => Search by category => Stew => Meat => Hoicoro => Start cooking => Start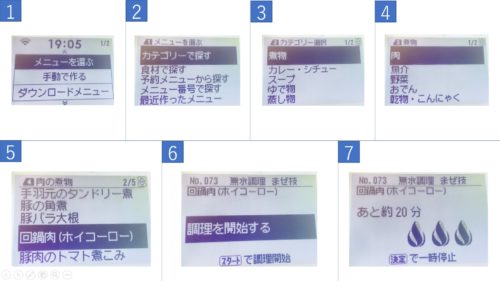 STEP 4:Complete!
When you hear the finishing chime, open the lid, mix it up, and place it in a bowl to serve.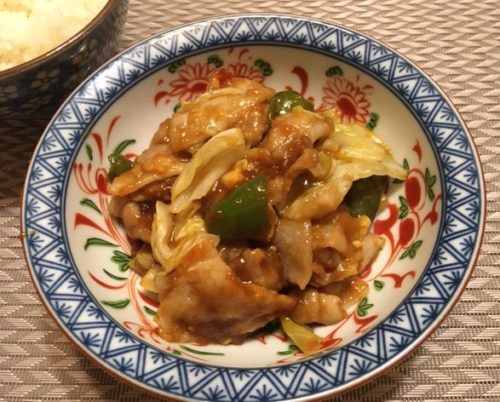 It has the taste of miso and the spiciness of bean sauce, so it goes well with beer.
Please give it a try!
On another day, I also made a vegetable-filled Hoicoro with eggplant, carrots, and red peppers. It was also delicious, and I served it over white rice.

HOTCOOK 1.6L size (for 2-4 people), Latest model with a fluorine-coated inner pot  

リンク
HOTCOOK 2.4L size (for 2-6 people), Latest model with a fluorine-coated inner pot  

リンク