Taste Scoring 
  ★★★★☆  Cooking Time: 40 min. Preparation 15min. + Hot Cook 25min.
Hot Cook is awesome because food can be prepared just by adding ingredients. You do not even have to boil pasta. The Neapolitan pasta has a taste of a good old recipe.
The Hot Cook at our home is model number KN-HW16D, so the pasta it can make is for two people and not for four. The original recipe is 120g, but it is too few for us, so I increased the amount to 160g, but there was no problem.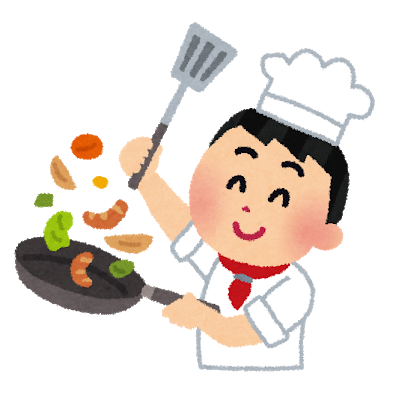 One Point Advice
We recommend that you press the "Hot Cook" start button only when you are ready to eat. Last time when we cooked the pasta for the first time, pasta swelled and stuck each other because we started eating them after 30 minutes after cooking was done. Right after cooking is done, pasta is prepared with just right Aldente!
Ingredients (For 2 People)
Onion (thin slice): 1/4 pcs (100g)
Spaghetti (boil for 7 min., 1.6mm thick, fold in half): 160g
Shimeji mushroom (divide into small bunches): 1 pack (100g)
Bell pepper (5mm thick diagonal cut): 1 pc
Sausage (5mm thick diagonal cut): 3 pcs
Garlic (chopped): 1 pc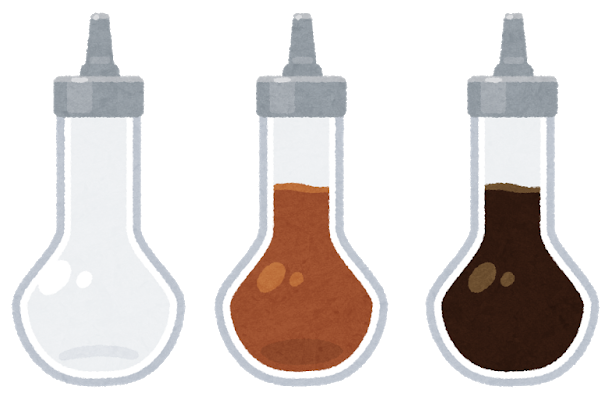 Seasoning
Water: 300 ml
Ketchup: 100g
Pepper: as you like
How to Make It
STEP 1: Prepare Ingredients
Cut the onion into thin slices.
Split the bell peppers in half and slice them vertically.
Cut the sausages into sizes that are easy to eat. Shimeji mushroom is divided into small bunches.
STEP 2:Put All Ingredients into the Hot Cook Inner Pot
It is probably better to put them in the order they are written in the recipe.
The point may be to insert the onion at the bottom and pasta on top of it.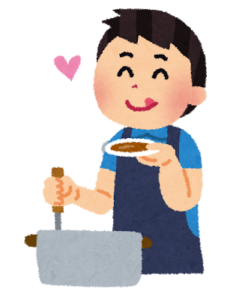 STEP 3: Hot Cook Menu
Select menu => Search by category => Noodles => Neapolitan Pasta => Start
STEP 4: Complete!!
Serve on a plate.
Adding 110g of Tomato ketchup according to the recipe is a bit of hesitation because it is quite a lot, so we rated taste scoring as 4 stars. 100g of ketchup was just the right amount. For adults, you may want to reduce ketchup further and put consommé instead. We will try it next time.
The pasta was folded in half and put into the pan, so I wondered if the pasta may be too short to eat, but the dish was just fine and delicious.
It's easy because you don't have to boil the pasta in a large pan!