Taste Scoring
★★★★★ Cooking time: 4 minutes, Preparation: 1 minute + Hot Cook: 3 minutes
---

Ken
This recipe is delicious, easy to make, and it only takes 3 minutes to cook the dish. The soy sauce base is flavored with sesame oil, garlic, and ginger. You can't stop eating it! This is a great dish for dinner or lunch, as it can be made pretty soon
Last week, I watched NHK's popular program "Tameshite Gatten" and learned how nutritious black bean sprouts (black mappe) are.
I learned that black bean sprouts are better than mung (green )bean sprouts for stir-fries as water from cooked black bean sprouts is fewer than mung bean sprouts, making them less limp and soggy.
After watching the show, I immediately bought some black bean sprouts at the supermarket and tried making a stir-fry with pork meat. It turned out to be very tasty with a firm texture.
I was told that using black bean sprouts is common in Hiroshima Prefecture, the home of "okonomiyaki, Japanese style pancake," but this was the first time I learned about it.
WHAT IS HOT COOK?
Hot Cook is Japanese popular cookware, waterless automatic cooking pot series, made by SHARP. Just put the ingredients in the pot and press the switch to automatically prepare a variety of dishes.
HOT COOK 1.6L size (for 2-4 people), Latest model with a fluorine-coated inner pot  

リンク
This article introduces recipes using the Hot Cook, which has become an indispensable part of our home.
Hot Cook Recipe [Fried Pork and Bean Sprouts] One Point Advice
As I mentioned, I recommend that you use "black bean sprouts" since the crunchiness of the bean sprouts is irresistible.
Hot Cook Recipe [Fried Pork and Bean Sprouts] Ingredients: 2 people
– Ingredients
Black bean sprouts: 1 bag(150-200g)
Pork belly, cut into 3cm pieces: 80g
– Seasonings
Sesame oil: 1 tablespoon
Garlic, finely chopped or grated: 1 teaspoon
Ginger, finely chopped or grated: 1 piece (1 teaspoon)
Pepper: to taste (a little more is recommended)
Soy sauce: 2 tablespoons
Sake: 1 tablespoon
Hot Cook Recipe [Fried Pork and Bean Sprouts] How to make
STEP 1:Prepare ingredients
I used the bean sprouts straight out of the bag. (If you are concerned, it might be better to wash them in water and drain them.
Cut the pork belly into 3cm pieces.
Prepare the seasoning.
STEP 2:Put all ingredients in the Hot Cook inner pot
First, add the sesame oil, garlic, and ginger.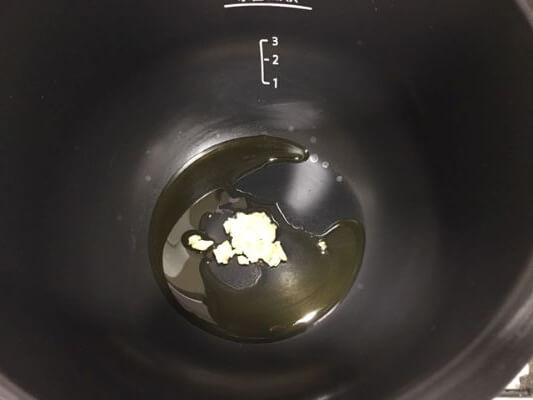 Next, spread out the pork belly and sprinkle with pepper.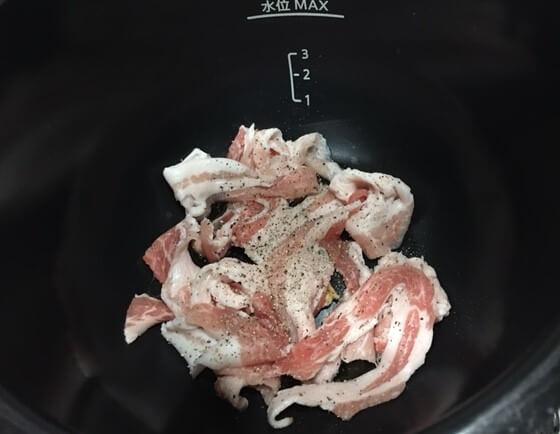 Finally, add the bean sprouts and sprinkle them with soy sauce and sake.
STEP 3:Press the cook menu button
Make manually => Stir-fry => Set cooking time to
"3 minutes" => Start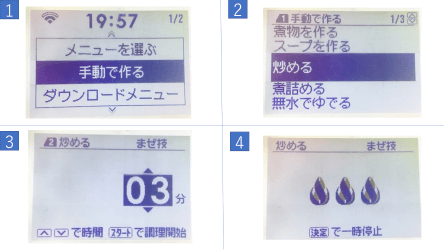 STEP 4:Complete!
When you hear the finishing chime, open the lid, mix it up, and place it on a plate to serve.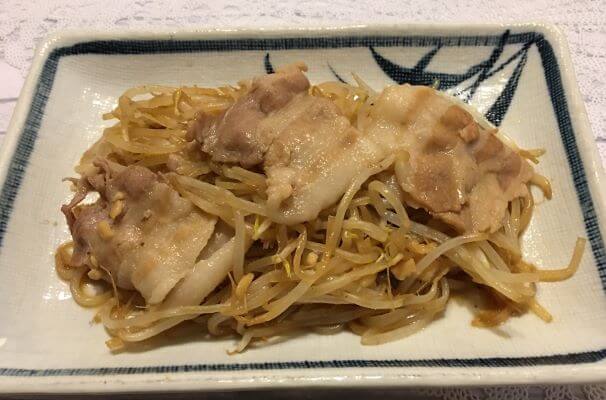 The juice from the dish is also delicious, so I recommend eating the juice too.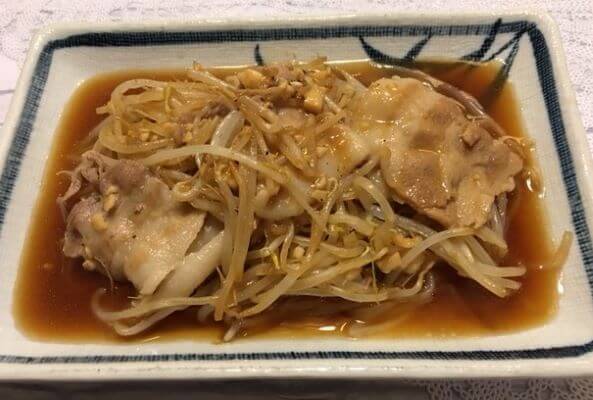 Bean sprouts are inexpensive in Japan, and it helps the family budget!
At the supermarket near my house, mung bean sprouts took up more space on the sales floor.
But most of the stores had black bean sprouts next to the mung bean sprouts. The price of black bean sprouts is almost the same as that of mung bean sprouts. They are just a little more expensive.
So I think I'll be using black bean sprouts when I make stir-fries dish from now on!
HOTCOOK 1.6L size (for 2-4 people), Latest model with a fluorine-coated inner pot  

リンク
HOTCOOK 2.4L size (for 2-6 people), Latest model with a fluorine-coated inner pot  

リンク