Taste Scoring 
 ★★★★★ Cooking time: 30 minutes, Preparation: 10 minutes + Hot Cook: 20 minutes
---

Ken
This soup made from fish and asari clams is an excellent dish.
I was surprised at how easy it was to make and how delicious it was. You don't need a knife to eat the fish. I'm amazed!
Please eat the dish with bread by dipping them into the soup not to leave any sauce left. If I was not using the Hot Cook, I might never have had the chance to make Aqua Pazza.
Hot Cook Recipe [Aqua Pazza] One Point Advice
I recommend adding black olives because they go very well with white wine.
Don't use all of the scallions and black olives since you can enjoy them in a scallion miso soup or lettuce & black olive salad another day.
The soup is excellent, so be sure to eat it with some bread!
Hot Cook Recipe [Aqua Pazza] Ingredients: 2 people
Sea bream fillets: 2 pieces
You can also use cod, a white fish, for this dish.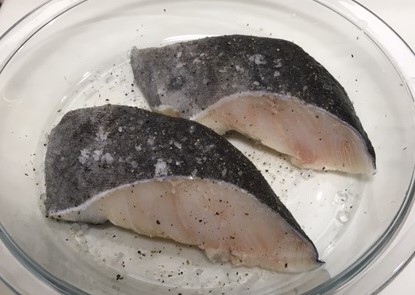 Asari clams: 100g (sand should be removed by immersion in water)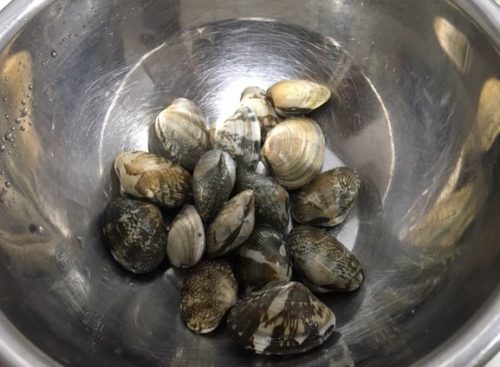 Cherry tomatoes: 100g (tomatoes in canned tomatoes is OK)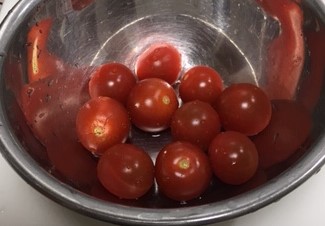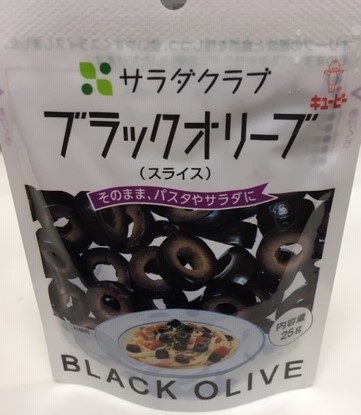 Hot Cook Recipe [Aqua Pazza] Seasonings: 2 people
Garlic, minced: 1 clove
White wine: 50 ml
Olive oil: 1 tablespoon
Salt: to taste
Pepper: to taste
Hot Cook Recipe [Aqua Pazza] How to make
STEP 1

:Prepare ingredients
If you use a tube or jar of garlic, there's nothing to cut for preparation!
STEP 2:Put all ingredients in the Hot Cook inner pot 
Put all the ingredients you prepared in STEP 1 into the inner pot.
The order to put the ingredients is as written, from the top.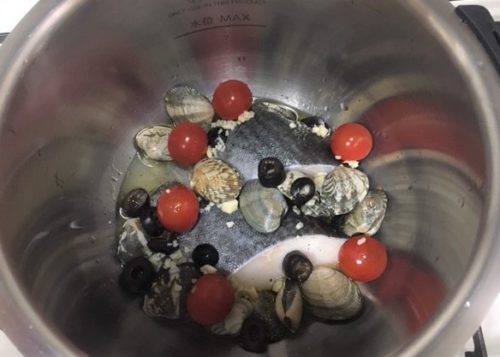 STEP 3:Press the cook menu button
Select a menu => Search by category => Stewed => Aqua Pazza => Start cooking => Start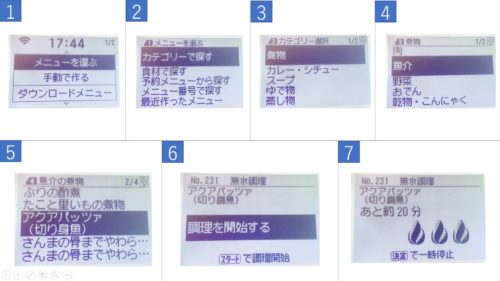 STEP 4:Complete!
When you hear the finishing chime, open the lid, and serve in a soup plate.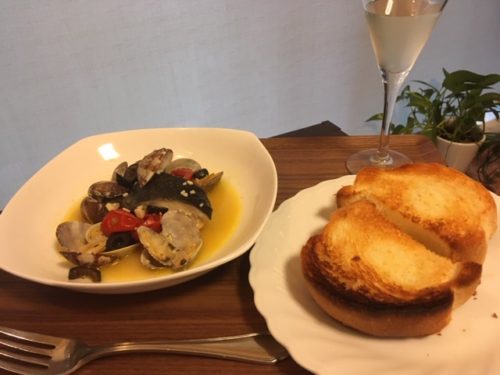 HOTCOOK 1.6L size (for 2-4 people), Latest model with a fluorine-coated inner pot  
リンク
HOTCOOK 2.4L size (for 2-6 people), Latest model with a fluorine-coated inner pot  
リンク