Taste Scoring
★★★★☆  Cooking time: 8 minutes, Preparation: 5 minutes + Hot Cook:3 minutes
---

Ken
I cooked the filling of an omelet, demiglace rice, using the demiglace sauce that I made with Hot Cook and froze beforehand. It upgrades the taste of the finished omelet! The demiglace rice is delicious as is, but this time I made a fluffy and moist omelet in a regular frying pan and served it on the cooked demiglace rice.
In the past, I used to fry the contents of omelet rice in a frying pan using tomato ketchup.
This time, I used the demi-lace sauce I had frozen and fried it in the Hot Cook.
Then, the taste of the omelet rice has been remarkably upgraded.
The fluffy and moist omelet placed on top of the demiglace rice is cooked in a regular frying pan.
WHAT IS HOT COOK?
Hot Cook is Japanese popular cookware, waterless automatic cooking pot series, made by SHARP. Just put the ingredients in the pot and press the switch to automatically prepare a variety of dishes.
HOT COOK 1.6L size (for 2-4 people), Latest model with a fluorine-coated inner pot  

リンク
This article introduces recipes using the Hot Cook, which has become an indispensable part of our home.
Hot Cook Recipe [Omelet Rice Sauteed with Demiglace Sauce] One Point Advice
When the demiglace rice is ready, heat the pan in advance for quick cooking and to enjoy the softness of a fluffy and moist egg.
Hot Cook Recipe [Omelet Rice Sauteed with Demiglace Sauce] Ingredients: 2 to 3 people
– Demiglace rice (cooked in the Hot Cook)
Demiglace sauce: about 300g
Steamed rice: 3 cups
Salt: a pinch
Pepper: a pinch
– Eggs to be placed on rice (cooked in a regular frying pan)
Eggs: 3 pieces
Milk: 1 tablespoon
Salt: a pinch
Olive oil: 1 tablespoon
– Tomato ketchup: As desired
Hot Cook Recipe [Omelet Rice Sauteed with Demiglace Sauce] How to make
STEP 1:Prepare ingredients
Defrost the frozen demiglace sauce in the microwave (if frozen).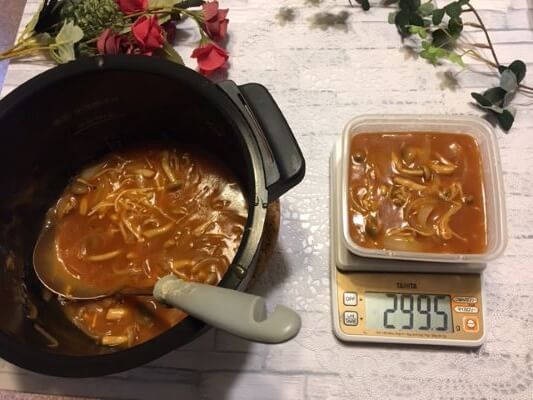 Crack the eggs into a bowl, add the milk and salt, and mix them well.
STEP 2:Put all ingredients in the Hot Cook inner pot
First, add the demiglace sauce.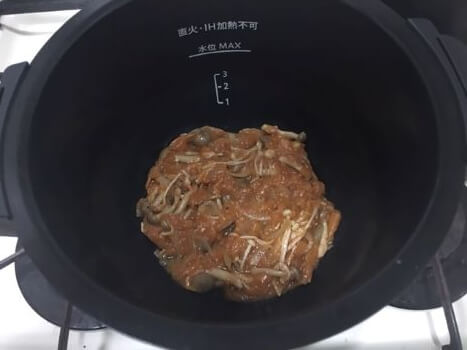 Then, put the hot rice on the demiglace sauce.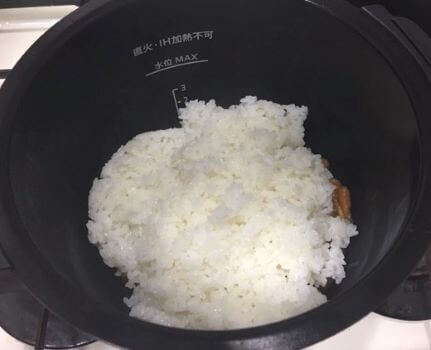 STEP 3:Press the cook menu button
Make manually => Stir-fry => Set cooking time to "3 minutes" => Start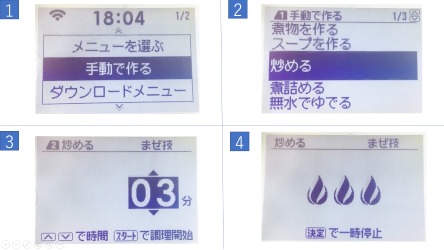 STEP 4:Demiglace rice is ready!
When you hear the finishing chime, open the lid, mix it gently, and place the demiglace rice on a plate.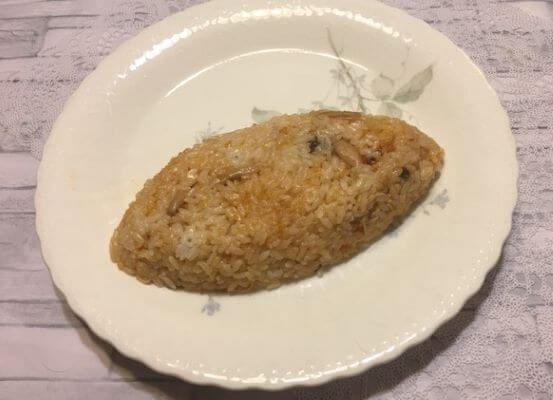 STEP 5:Make a fluffy and moist omelet in a frying pan
Next, heat a regular frying pan.
Pour olive oil into the pan, pour half of the egg into the pan, quickly make a fluffy and moist omelet, and place it on top of the demi-glace rice.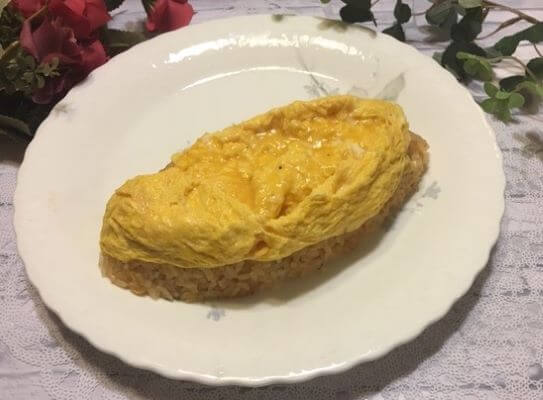 Top with tomato ketchup if you like, and you have one serving.
You can make 900g of demiglace sauce with the Hot Cook at one time.
So far, I have used 300g for Beef Stew and 300g for today's Omelet Rice, so I still have 300g left in the freezer.
I'm going to try making a Demiglace Hamburger Steak this time!
Click here to check the homemade Demiglace Sauce recipe.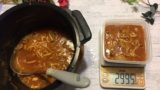 Hot Cook Recipe [How to Make Homemade Demiglace Style Sauce] You can make 3 cans at one time!
If you use a regular saucepan to make Demiglace sauce, it may burn while you are not paying attention. However, with the Hot Cook, you can easily and quickly make a delicious Demiglace sauce. If you divide it into small portions and freeze it in storage containers, you can use it for various dishes such as Beef Stew, Omelets, and Stewed Hamburg Steak!
 
HOTCOOK 1.6L size (for 2-4 people), Latest model with a fluorine-coated inner pot  

リンク
HOTCOOK 2.4L size (for 2-6 people), Latest model with a fluorine-coated inner pot  

リンク