Taste Scoring
★★★★★  Cooking time: 1 hour 55 minutes, Preparation: 30 minutes + Hot Cook: 1 hour 25 minutes
---

Ken
This is a delicious beef stew that makes full use of the umami flavor of the ingredients and is superior to anything you can find in a restaurant. I cooked this beef stew using the homemade Demiglace Sauce that I also made in the Hot Cook. This is a dish that makes you feel like eating at a luxurious restaurant. I'm so glad I can enjoy this kind of taste at home so easily!
I also made the demiglace sauce, which is the key to the beef stew flavor, in the Hot Cook.
I thought it would take a lot of time and effort, but it was surprisingly easy to make!
The finishing taste is superb and makes me feel very luxurious!
WHAT IS HOT COOK?
Hot Cook is Japanese popular cookware, waterless automatic cooking pot series, made by SHARP. Just put the ingredients in the pot and press the switch to automatically prepare a variety of dishes.
HOT COOK 1.6L size (for 2-4 people), Latest model with a fluorine-coated inner pot  

リンク
This article introduces recipes using the Hot Cook, which has become an indispensable part of our home.
Hot Cook Recipe [Beef Stew] One Point Advice
Before preparing the beef, chop the vegetables and prepare all the seasonings.
The beef can be cooked quickly using a regular frying pan and then placed directly from the pan into the hot pot with the vegetables.
Hot Cook Recipe [Beef Stew] Ingredients: 4 people
– Preparation of beef
Beef (for stew): 400-500g
Salt: a little
Pepper: a pinch
Flour: 2 tablespoons
Olive oil: 1 tablespoon
Red wine: 3 tablespoons
– Vegetables
Potatoes, Cut into pieces: 2 pieces
Carrot, cut into pieces: 1 or 2 carrots
Onion, cut into wedges: 1 piece
Mushrooms, leave uncut: 1 package (about 8 to 10 pieces)
– Seasoning
Demiglace sauce: approx. 300g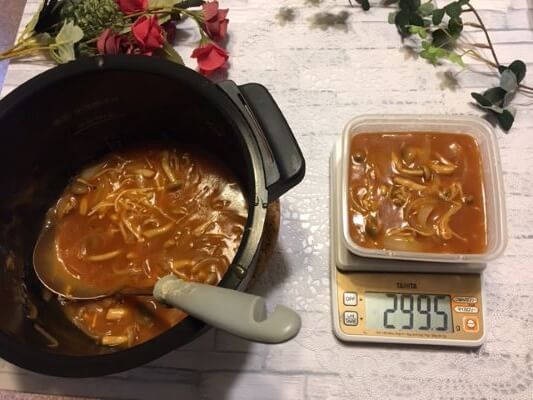 Tomato ketchup: 2 tablespoons
Garlic, minced: a clove
Salt: about 9g
Red wine: 100ml
Bay leaf: 1 leaf
Hot Cook Recipe [Beef Stew] How to make
STEP 1:Prepare ingredients and beef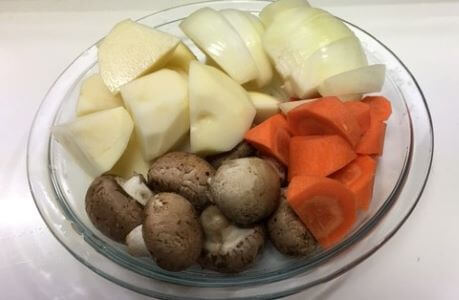 Prepare the seasonings.
Cut the beef into large pieces and sprinkle salt and pepper on the front and back.
Sprinkle the beef with flour.
Heat a frying pan, add olive oil, and brown the surface of the beef.
Drizzle in 3 tablespoons of red wine and brown the surface.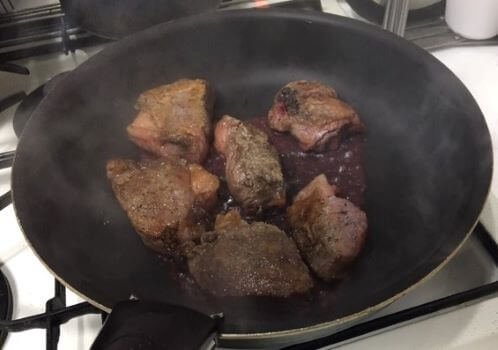 STEP 2:Put all ingredients in the Hot Cook inner pot
First, add all the vegetables to the inner pot.
Next, add the prepared beef.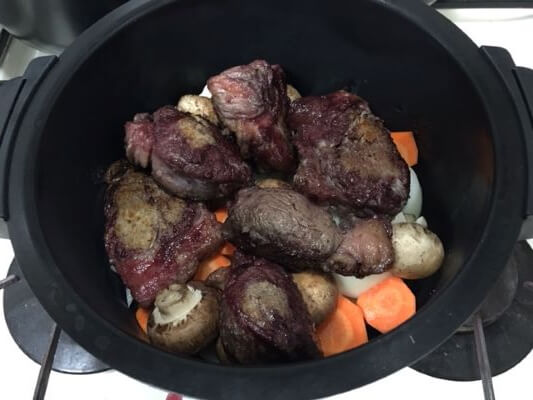 Finally, add all the seasonings.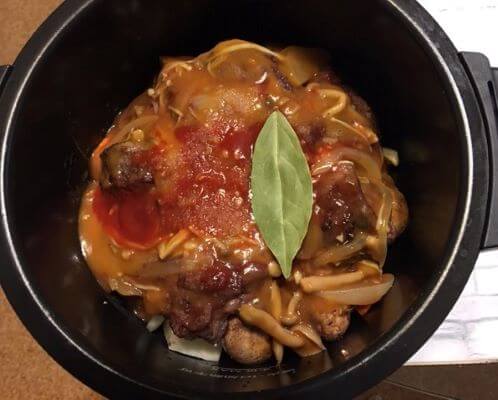 STEP 3:Press the cook menu button
Select a menu => Search by category => Stew => Curry/Stew => Beef Stew => Start cooking => Start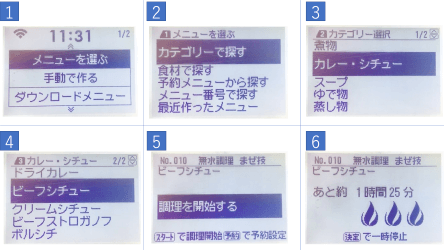 STEP 4:Complete!
When you hear the finishing chime, open the lid and place it on a soup plate, etc. to serve.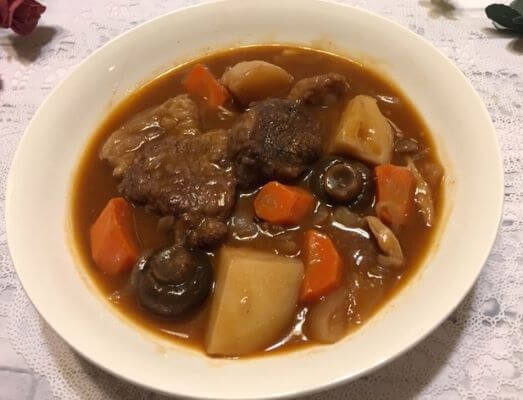 Again, I did not use consommé but used salt only.
It's a delicious stew with a pronounced umami flavor from the ingredients!
Click here to check the Homemade Demiglace Sauce recipe.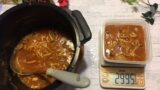 Hot Cook Recipe [How to Make Homemade Demiglace Style Sauce] You can make 3 cans at one time!
If you use a regular saucepan to make Demiglace sauce, it may burn while you are not paying attention. However, with the Hot Cook, you can easily and quickly ma...
 
HOTCOOK 1.6L size (for 2-4 people), Latest model with a fluorine-coated inner pot  

リンク
HOTCOOK 2.4L size (for 2-6 people), Latest model with a fluorine-coated inner pot  

リンク