Taste Scoring
★★★★★  Cooking time: 25 minutes, Preparation: 10 minutes + Hot Cook: 15 minutes
---

Ken
The amount of water used for steaming is only 3 tablespoons per 500 grams of vegetables. The rest of the vegetables are steamed to perfection, coming only from their natural moisture. This is a vegetable dish with wonderful sweetness! I was able to enjoy the taste of each vegetable.
All you have to do is put the vegetables of your choice in the inner pot of Hot Cook, add a little water, and press the start button.
Since it was so easy to make delicious steamed vegetables without the need for a steamer or a steamer plate, I think it will become one of my family's regular dishes from now on.
The dish will also be helpful when there are leftover vegetables in the refrigerator. Before cooking the recipe, I was afraid that some vegetables would become mushy because I put several vegetables in one pot, but it was completely fine.
WHAT IS HOT COOK?
Hot Cook is Japanese popular cookware, waterless automatic cooking pot series, made by SHARP. Just put the ingredients in the pot and press the switch to automatically prepare a variety of dishes.
HOT COOK 1.6L size (for 2-4 people), Latest model with a fluorine-coated inner pot  

リンク
This article introduces recipes using the Hot Cook, which has become an indispensable part of our home.
Hot Cook Recipe [Steamed Vegetable Bagna Cauda] One Point Advice
Mushrooms such as shiitake mushrooms can be lightly wrapped in a cooking sheet to prevent excess water from getting into the pot.
I didn't use pumpkin this time, but if you use pumpkin as an ingredient, it is good to wrap it lightly with a cooking sheet because the yellow color will stick to other vegetables and mushrooms.
Hot Cook Recipe [Steamed Vegetable Bagna Cauda] Ingredients: 4 people
Sweet potatoes, lotus roots, onions, shiitake mushrooms, carrots: 500g in all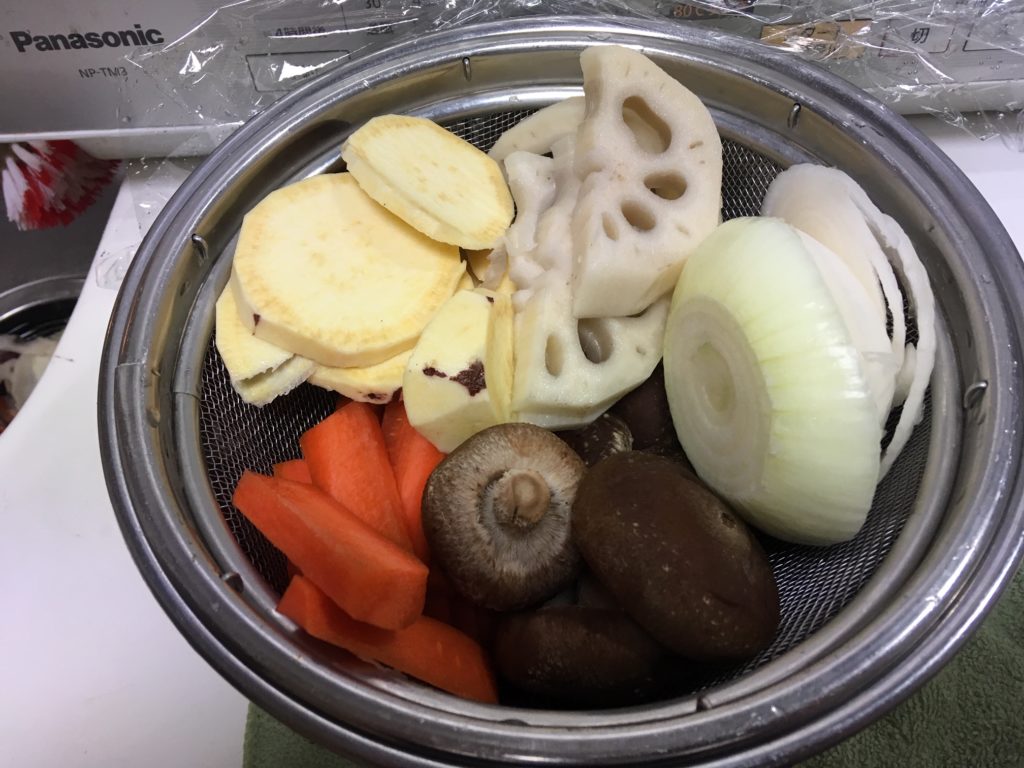 Water: 3 tablespoons
Bagna Cauda sauce: 150g
How to make Bagna Cauda sauce (about 300g)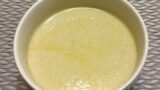 Hot Cook Recipe [How to Make Bagna Cauda Sauce] made with milk but tastes great! takes only 20 minutes
The great thing about Hot Cook's Bagna Cauda Sauce is that the delicious sauce can be easily made with either milk or fresh cream. The milk-based bagna cauda sa...
Hot Cook Recipe [Steamed Vegetable Bagna Cauda] How to make
STEP 1:Put all ingredients in the Hot Cook inner pot
Place all ingredients and water in a pot.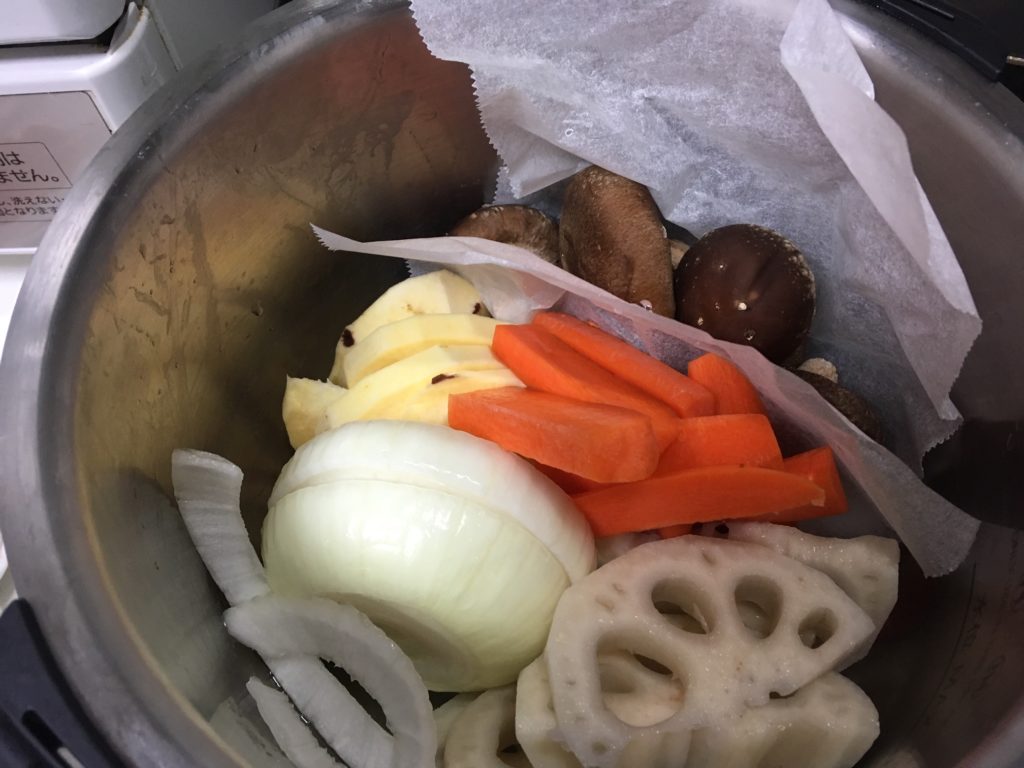 STEP 2:Press the cook menu button
Make manually => Boil without water => Set cooking time to "15 minutes" => Start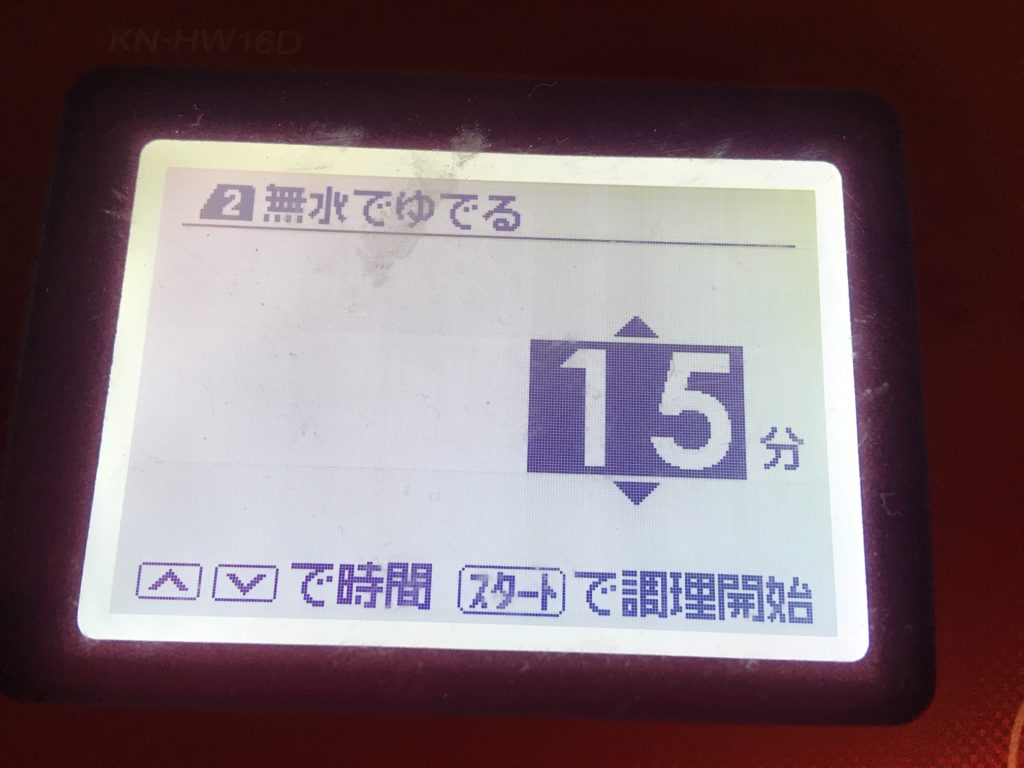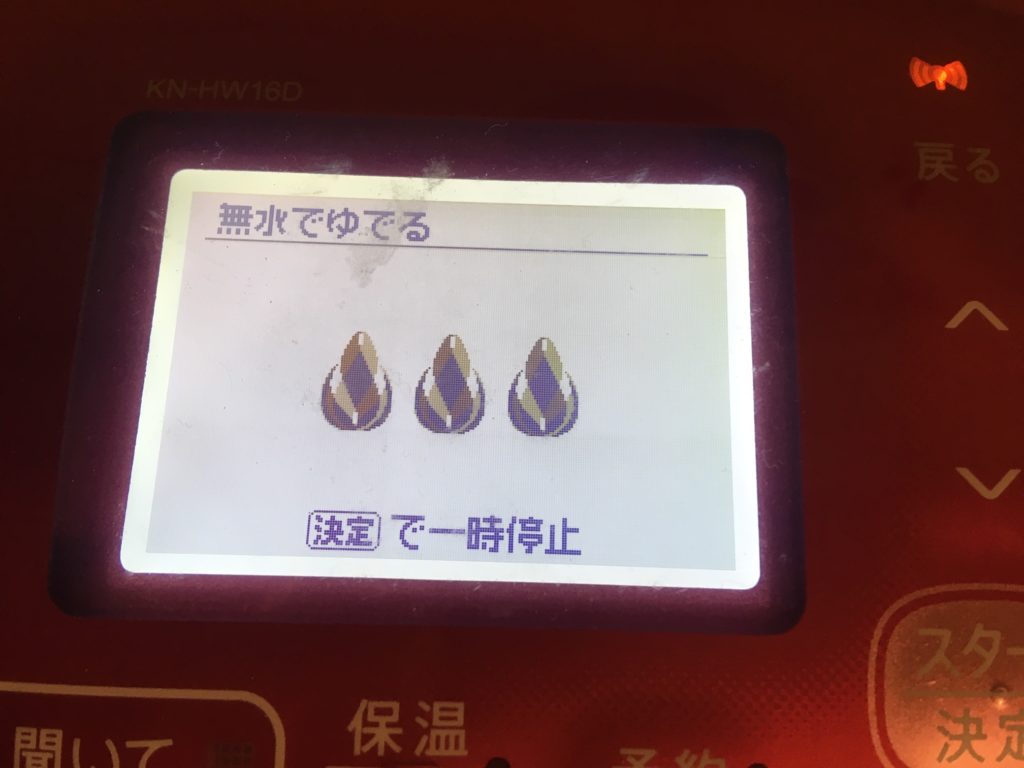 STEP 3:Complete!
When you hear the finishing chime, open the lid, take out the vegetables, and place them in a bowl to serve.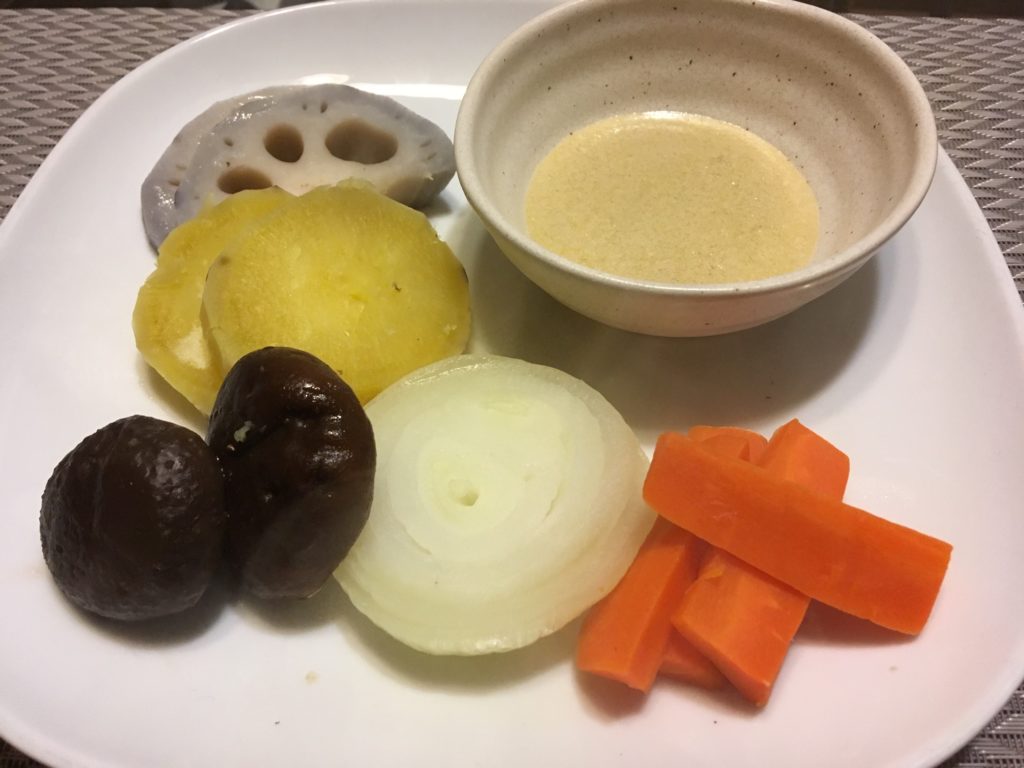 Place on a plate and serve with bagna cauda sauce.
The steamed vegetables are sweet and soft and can be eaten even without any sauce. But the spiciness of the garlic and anchovies mixed with the bagna cauda sauce makes it even more delicious.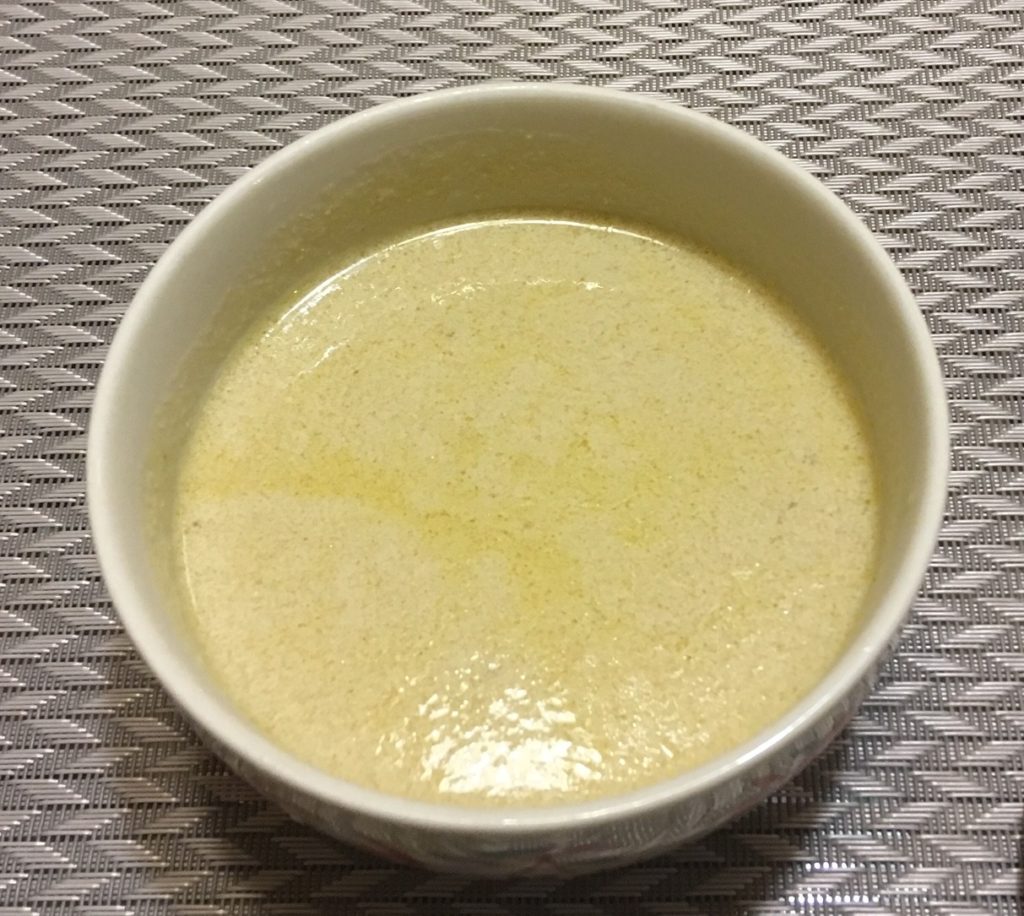 Only eating steamed vegetables is a plain taste, so I think steamed vegetables with bagna cauda are the best way to accompany wine or beer.
I only steamed vegetables and mushrooms this time, but if you wrap pork, shrimp, etc., in a cookie sheet and separate them from the other vegetables in the inner pot, you can steam them all at once in one pot with the vegetables.
I still have half of the uncooked vegetables left, so I will try it again within 2-3 days, this time adding "shrimp and pork" to the cooking ingredients.
HOTCOOK 1.6L size (for 2-4 people), Latest model with a fluorine-coated inner pot  

リンク
HOTCOOK 2.4L size (for 2-6 people), Latest model with a fluorine-coated inner pot  

リンク